Band Pass Filter Micro-4201-C4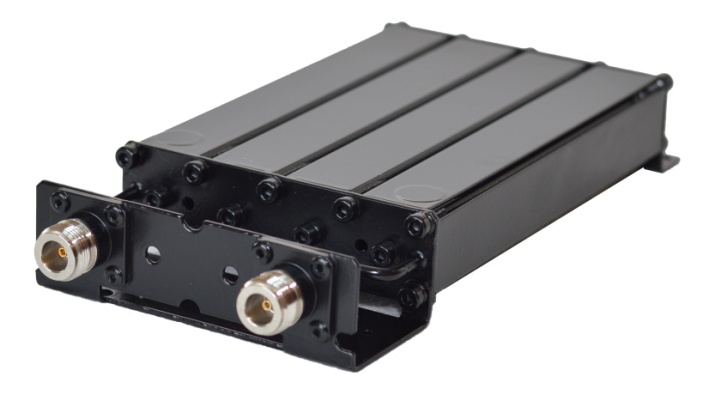 Band Pass Filter Micro-4201-C4
The Band Pass Filter Micro-4201-C4 filter consists of 4 quarter wavelength cavities. The housing is made of extruded aluminium, the chassis of galvanized steel. The filter is black coated prevent corrosion. Narrow pass band range with low insertion loss, high stop band attenuation.
It can be used:
To improve the input selectivity of receivers and amplifiers
To increase the isolation of transmitters, whose re-spective antennas are mounted close together
To suppress noise sidebands and intermodulation products
Electrical
Micro-4201-C4
Frequency range, MHz
400-470
Band pass, MHz
4-5
Power input (max), W
150
Insertion loss, dB
< 2.0
Impedance, Ohms
50
VSWR
> 20 (< 1.22)
Mechanical
Connectors
N-female
Temperature range, °C
-30...+60
Dimensions (LxWxH), mm
235 x 105 x 32
Net weight lb. (kg)
1.5 (0.7)
Back to All
Featured Products
Please consider the products that customers have rated as their top choices.
Get in Touch
Receive 1-week Trial for all type of radios for a better understanding of your needs