Band Pass Filter Micro-2201-C3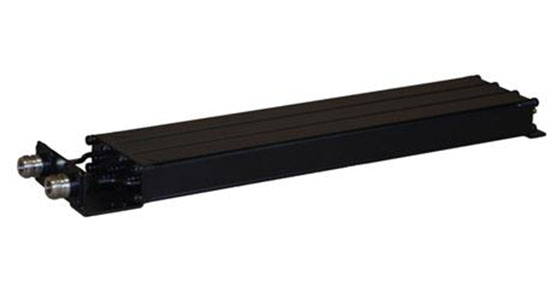 Band Pass Filter Micro-2201-C3
Compact Band-Pass Filter Micro-2201-C3 is suitable as receiving or transmitting filter, for one receiving or transmitting channel. The Band-Pass Filter consists of 3 high Q resonators. Narrow pass band rang with low insertion loss, high stop band attenuation.
It can be used:
To improve the input selectivity of receivers and amplifiers
To increase the isolation of transmitters, whose respective antennas are mounted close together
To suppress noise saidebands and intermodulation products
Electrical
Micro-2201-C3
Frequency range, MHz
200-280
Band pass, MHz
2
Power input (max), W
50
Insertion loss, dB
< 2
Impedance, Ohms
50
VSWR
< 1,2
Mechanical
Connectors
N-female
Temperature range, °C
-30...+60
Dimensions (LxWxH), mm
411 x 77 x 32
Net weight lb. (kg)
1.88 (0.85)
Back to All
Featured Products
Please consider the products that customers have rated as their top choices.
Get in Touch
Receive 1-week Trial for all type of radios for a better understanding of your needs